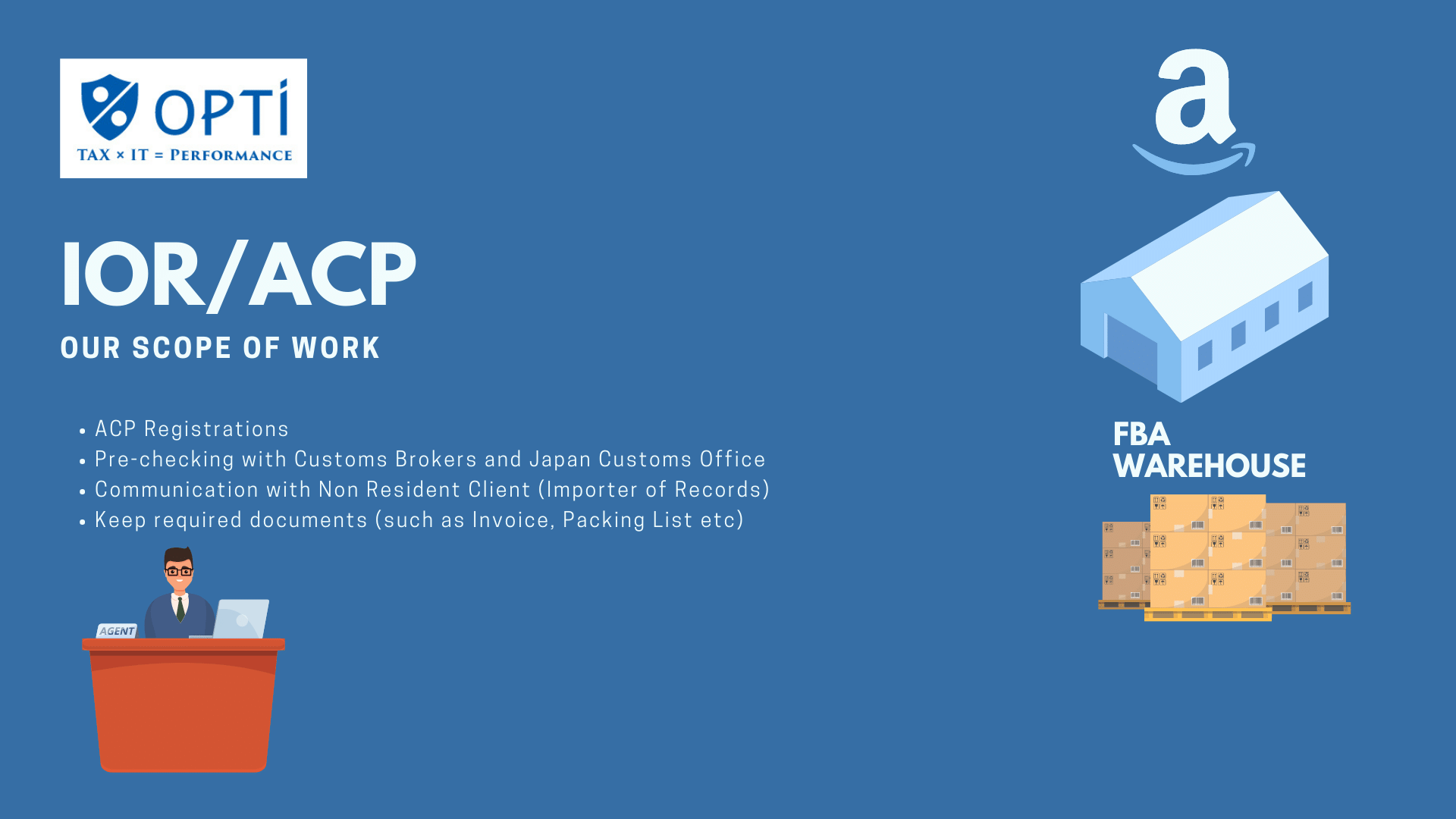 If your company is non-Japanese company, and if you want to bring goods from other countries to Japan for selling goods in Amazon FBA, your company should appoint Attorney for Customs Procedures (ACP). As long as it is Japanese company or Japanese private individual, they can be entitled to become ACP. However, since ACP needs deep knowledge of Import/Export, and Tax matters, you can not simply ask someone who lives in Japan to be ACP.
ACP name should be written on your import documents, and Customs Office may contact ACP for smooth importation.
Starting from 1st Oct 2023, since the law changed, you need ACP for importing goods in Japan.
Thus, you can use OPTI's ACP service.
For further details of the law change, please click the below banner too.